Let's do a little for the ones who do so much
As wildfires continue to affect many people, namely in our dear home of California, it's more important than ever to support the men and women who risk their lives to protect us.
Firefighters and first responders take time away from their families, often while their own homes are at risk, so they can protect the greater good. It's hard to imagine something more heroic than that.

From 11/4 - 11/5 2019, Topaz & Pearl will be donating 25% of all sales to IAFF, a foundation that organizes many programs to support firefighters, paramedics and their families. Their programs range from disaster supplies, medical support, counseling and trauma relief, financial assistance, shelter, and more.  

As a resident and business owner in Sonoma County, the recent Kincaid fire awakened in me a deep gratitude for all first responders. If I can do one small thing in return, it would be to use my creativity and art as a way to give back. So, how about today you and I send a little love their way?
Will you share this image on social media to let your circle know about this fundraiser?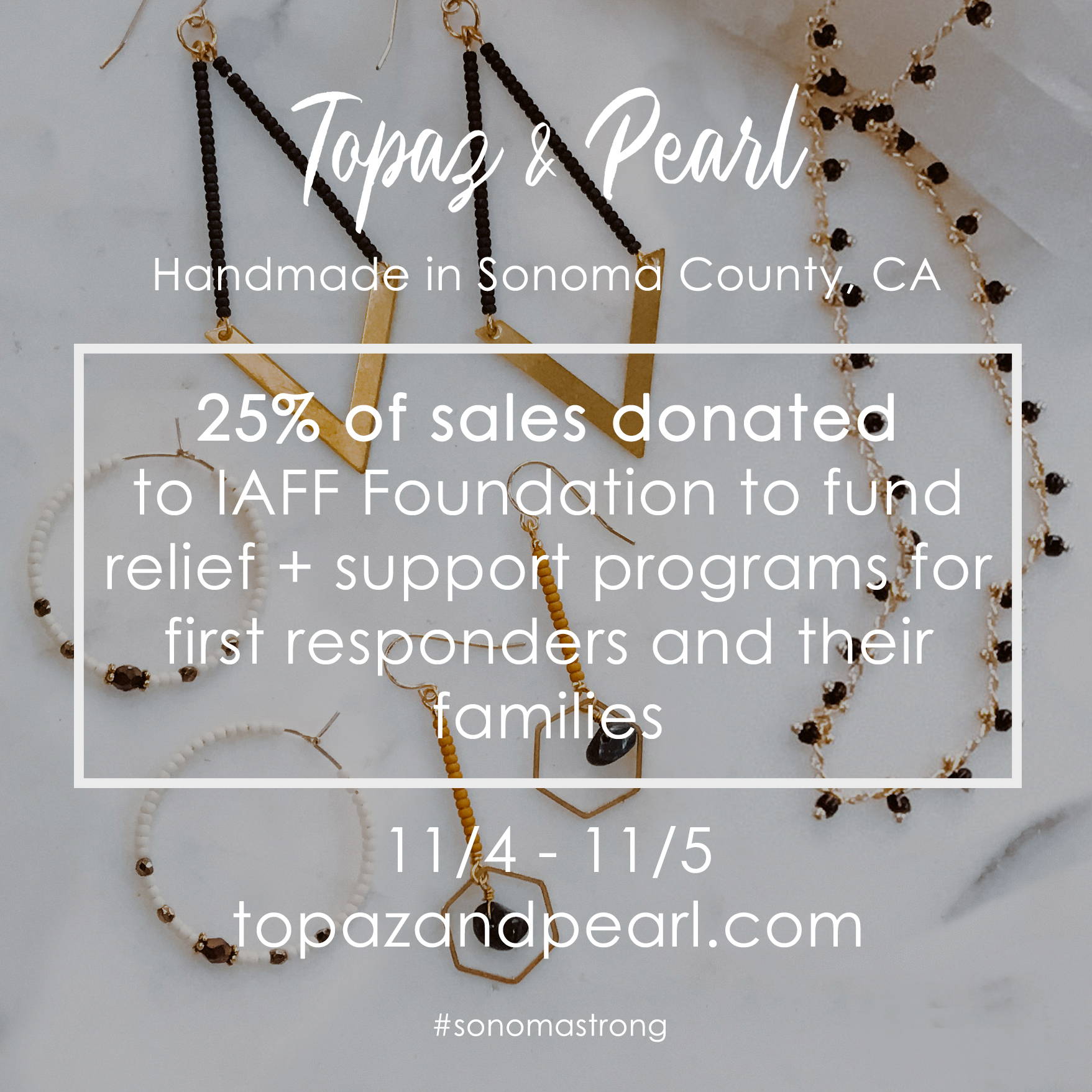 When you're running away from an emergency, first responders are the ones running towards it.
---