Customize Your Gemstone Necklace
Be your own jewelry designer! (and I'll do the hard part)
Browse the selection of organic birthstones and gemstones to create your own personal treasure.

These beautiful pieces are the ultimate custom gift for a family member, mom, or expecting mother.
Scroll down for tips & tricks on designing, or hit "get started" to begin.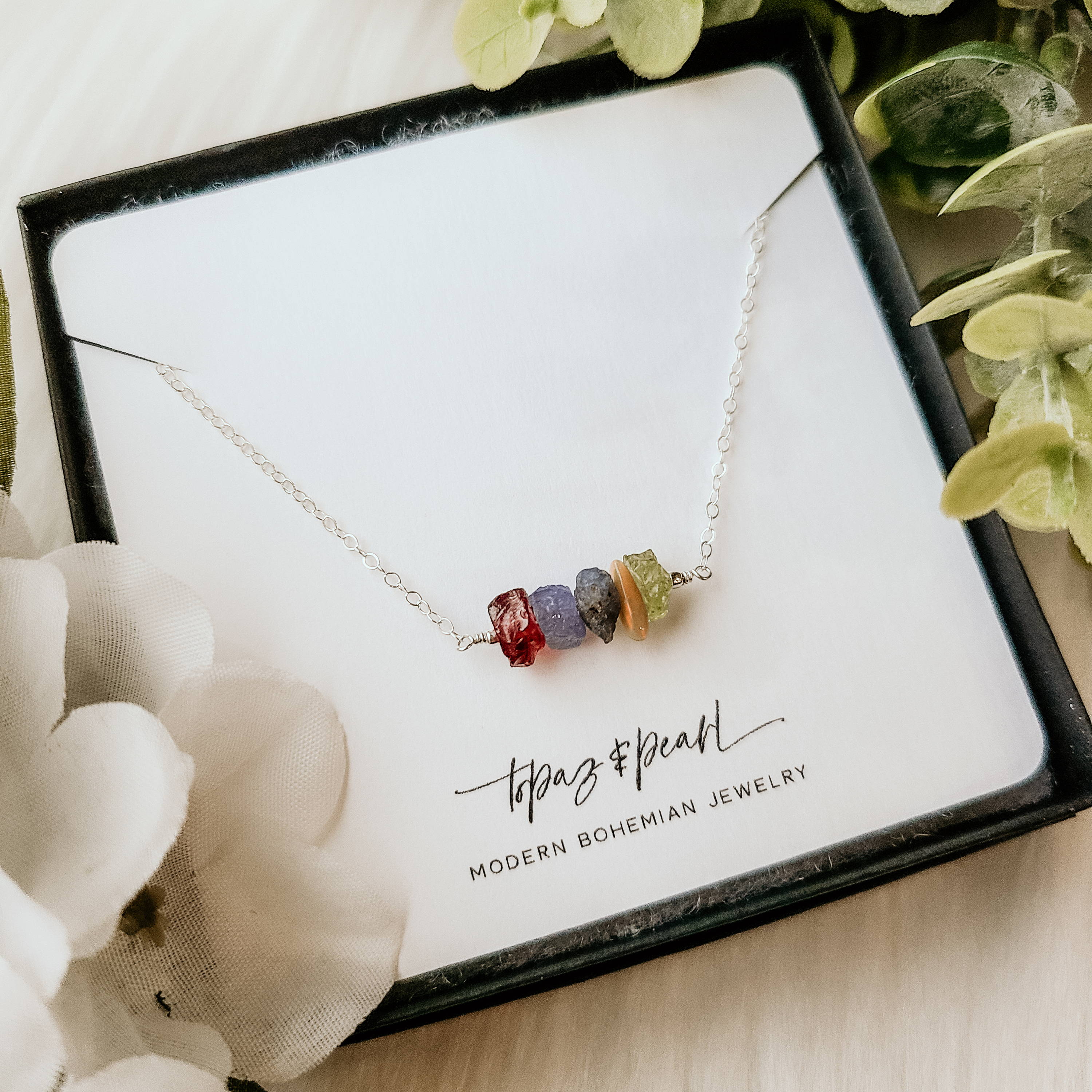 Using the dropdown menu, select the number of gemstones you want on your necklace. The base price includes the first two stones. A small charge applies for each additional stone.
This style can accommodate up to five gemstones. If you would like a design with more stones, please send a request using this form.
When selecting stones, consider the arrangement. When the design form prompts "Does the order of stones matter to you", select yes or no. If you're not sure how to arrange them, select "no, just make it pretty!" and our jewelry designer will create a beautiful arrangement. If you want your gemstones arranged particularly to represent a birth order or other special design, select the "yes" button and we will create your necklace according to your vision!

Browse through the selection of beautiful organic stones!
I make these necklaces using gemstones in their raw, rough form. They have an earthy and organic texture. Organic or "raw" stones are more sustainable and affordable than refined gemstones and have a very unique look.
Whether you're combining birthstones or meaningful gems, follow your intuition and know that your design will be personal and beautiful, whatever you choose!
If you get stuck, send me an email!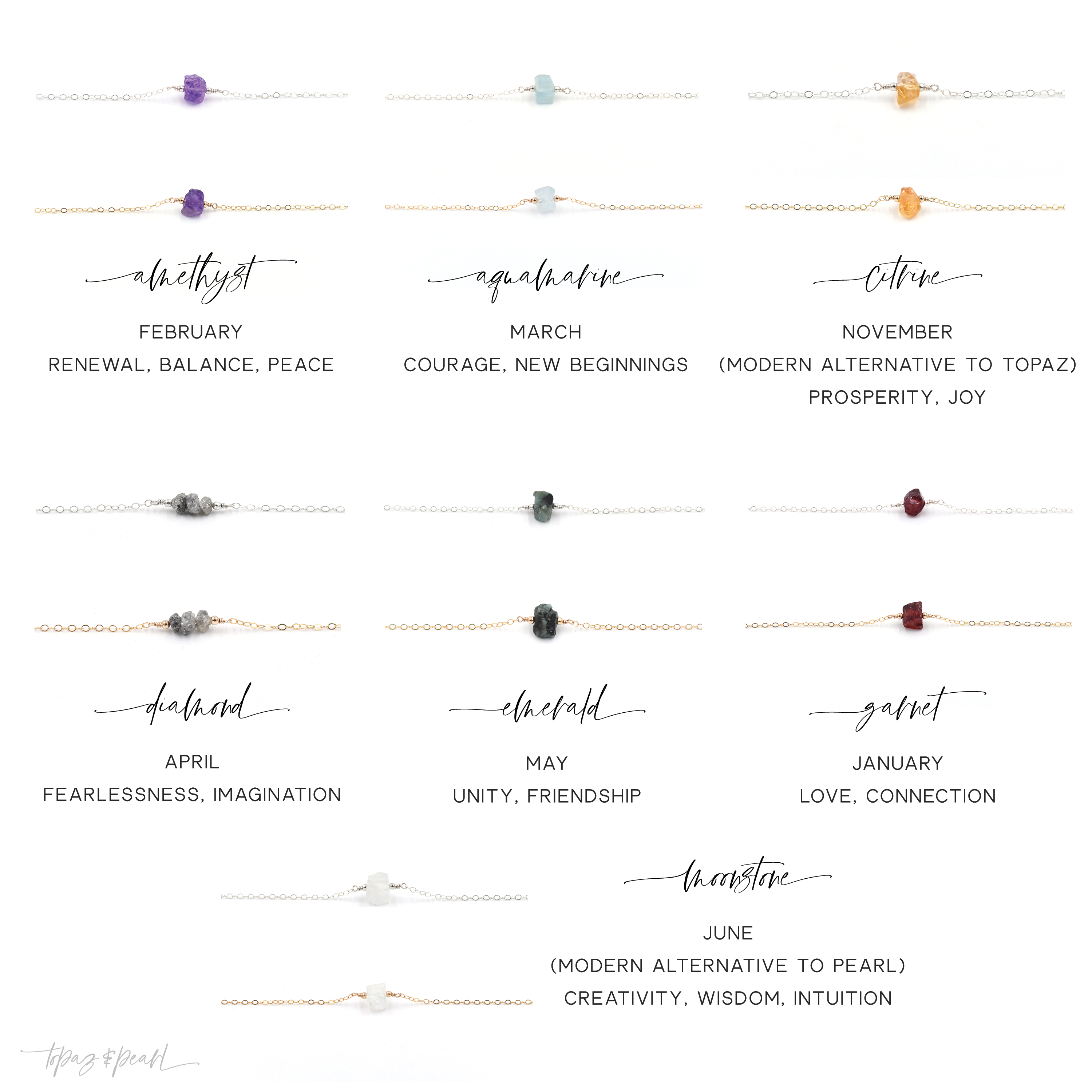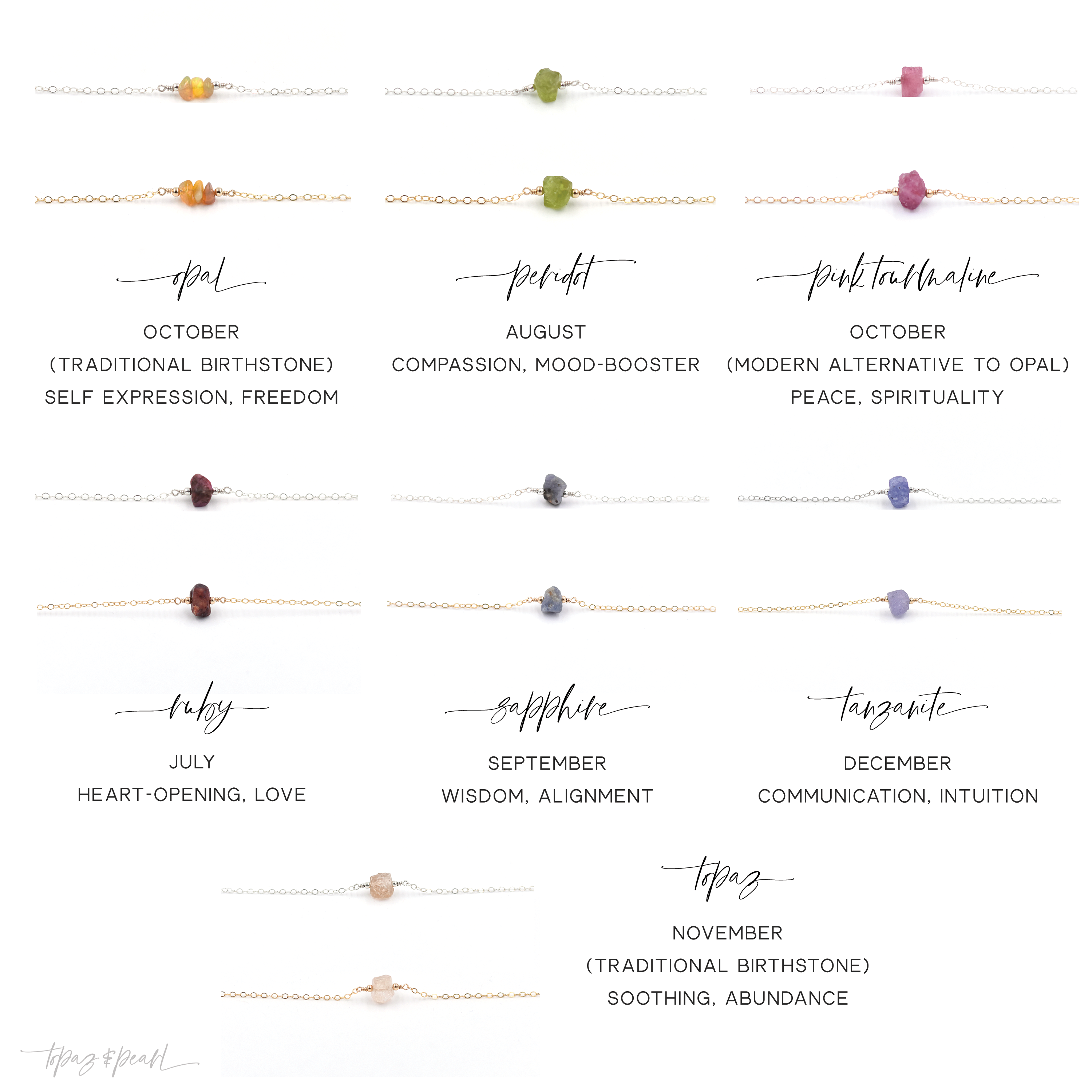 Nickel Free
Cleans easily
Hypoallergenic
Made with Partially Recycled Silver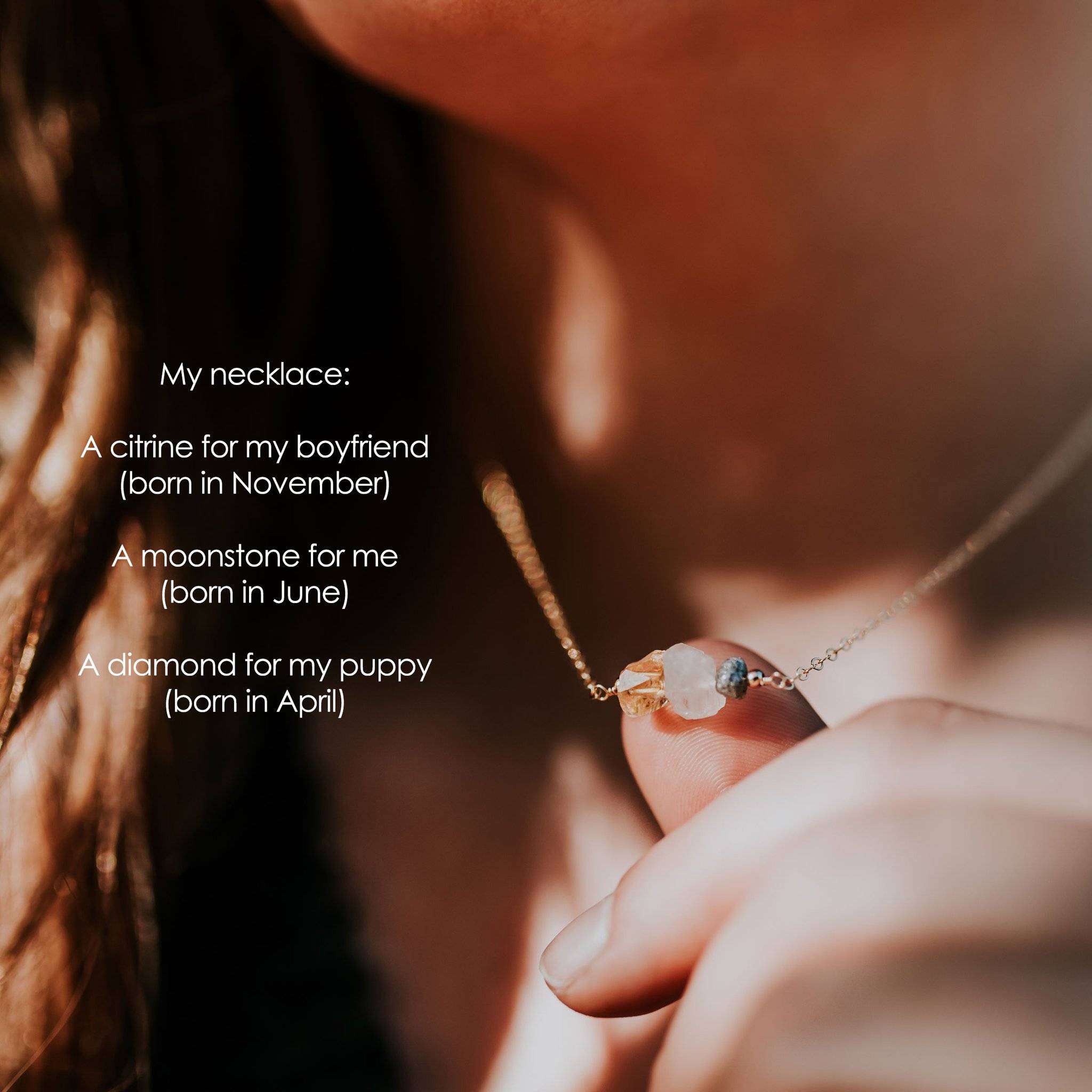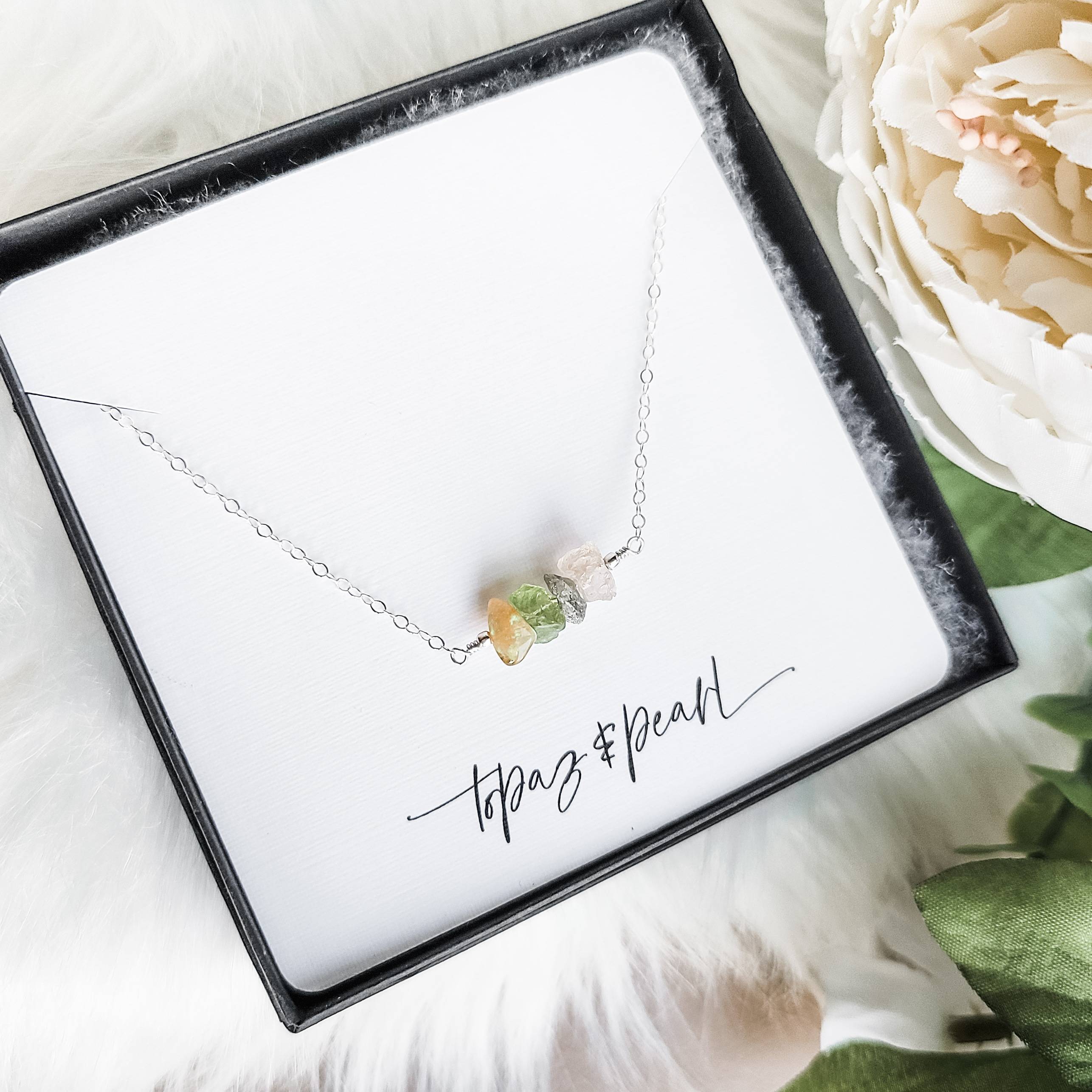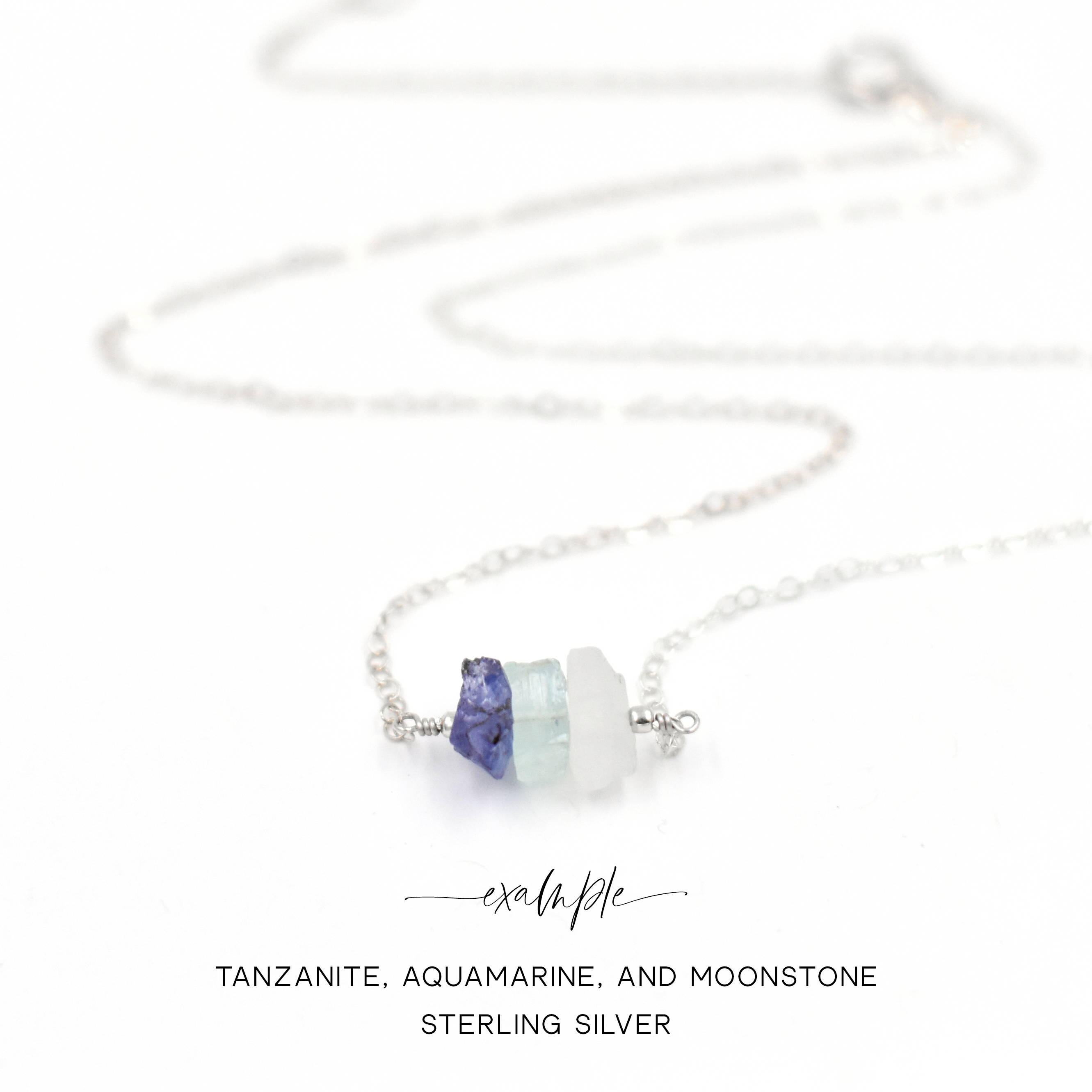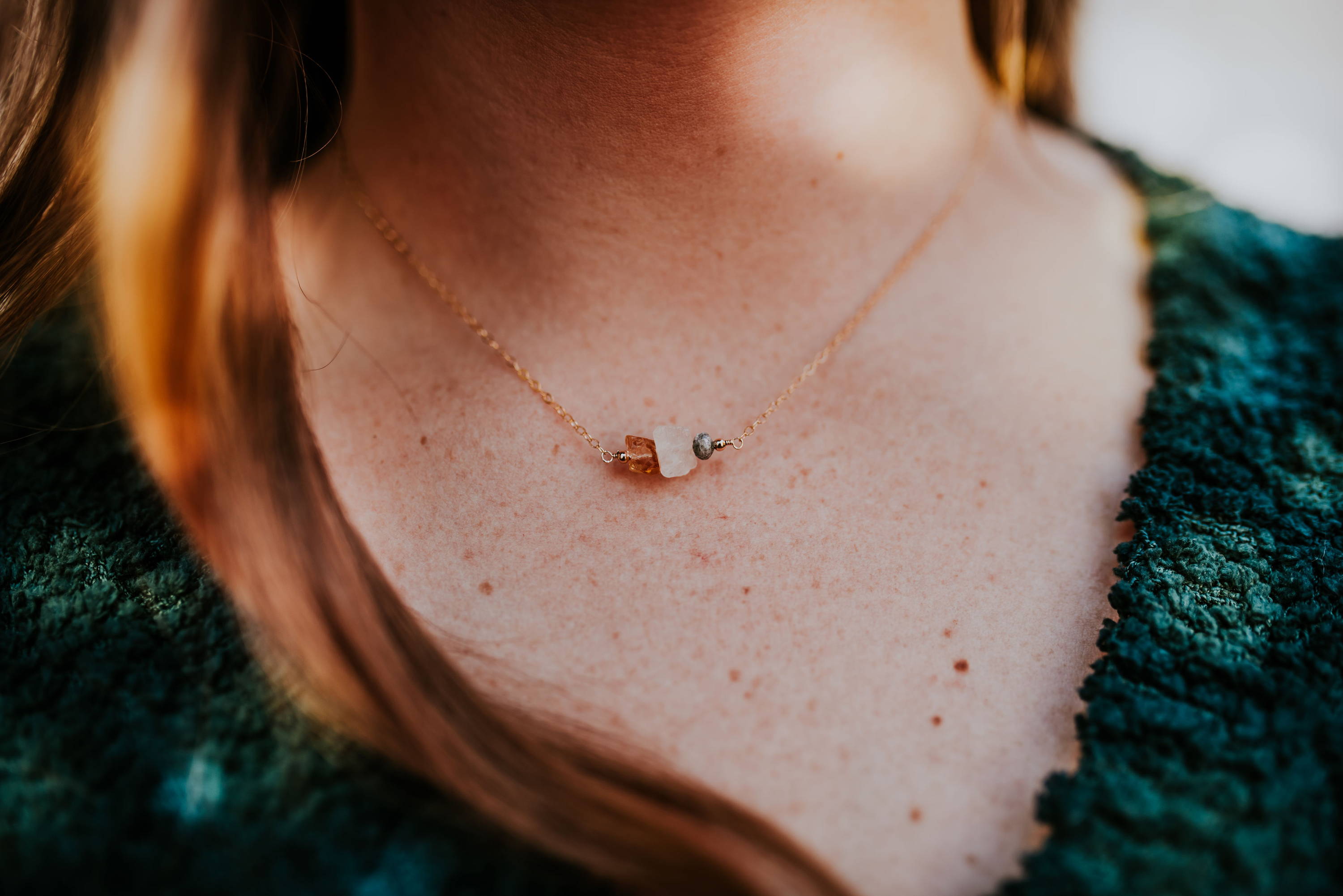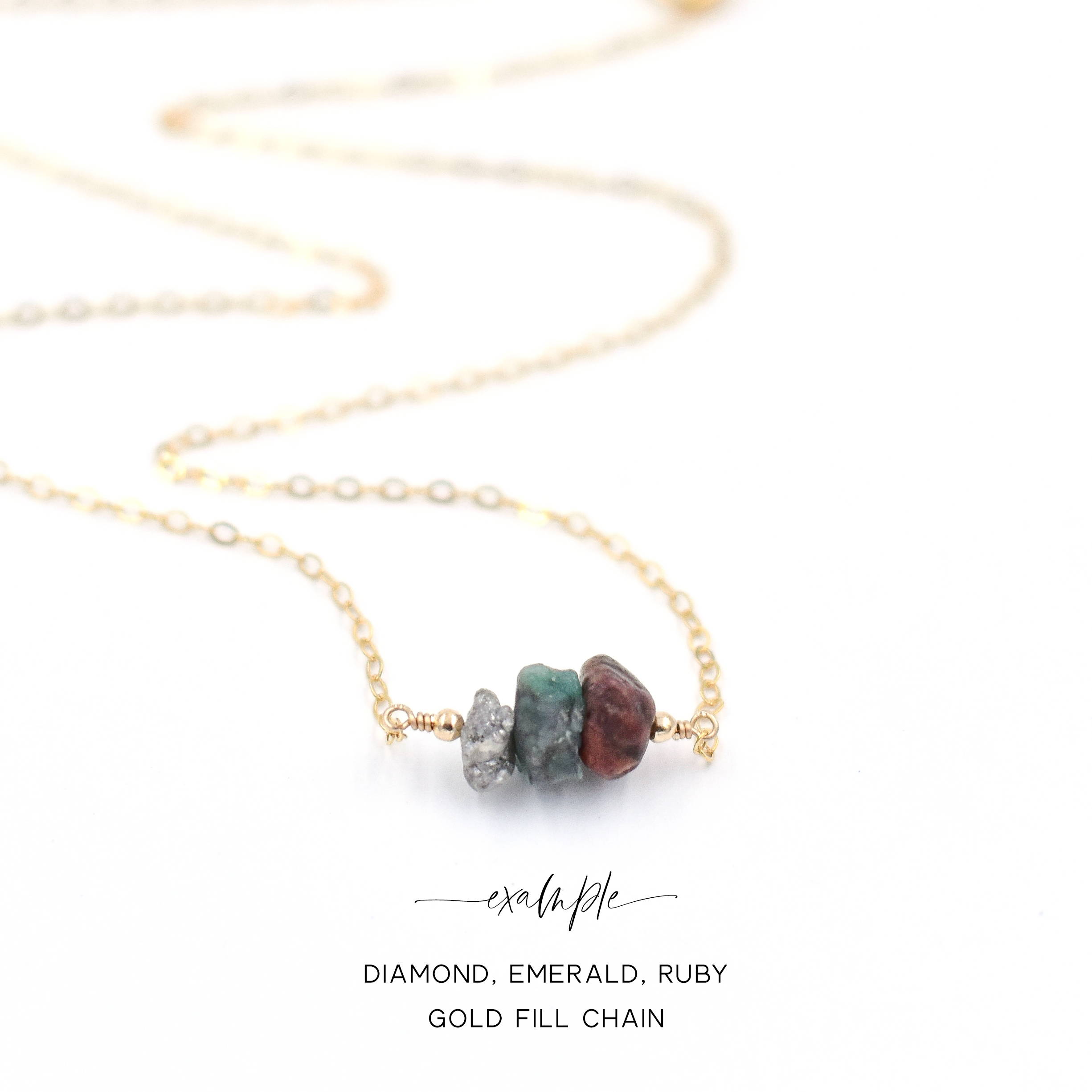 Your gems will be thoughtfully packed with love.
These necklaces are beautifully packaged and ready for gifting. Custom Gemstone Necklaces are always packaged in a cotton-filled gift box for protection.
You have the option to include a free gift message in the design form.
A necklace that truly reflects you
Jewelry is personal. It reflects the light of the person who wears it.
She is thoughtful.
She is powerful.
She is love.
She deserves a personalized treasure fit for a modern-day queen.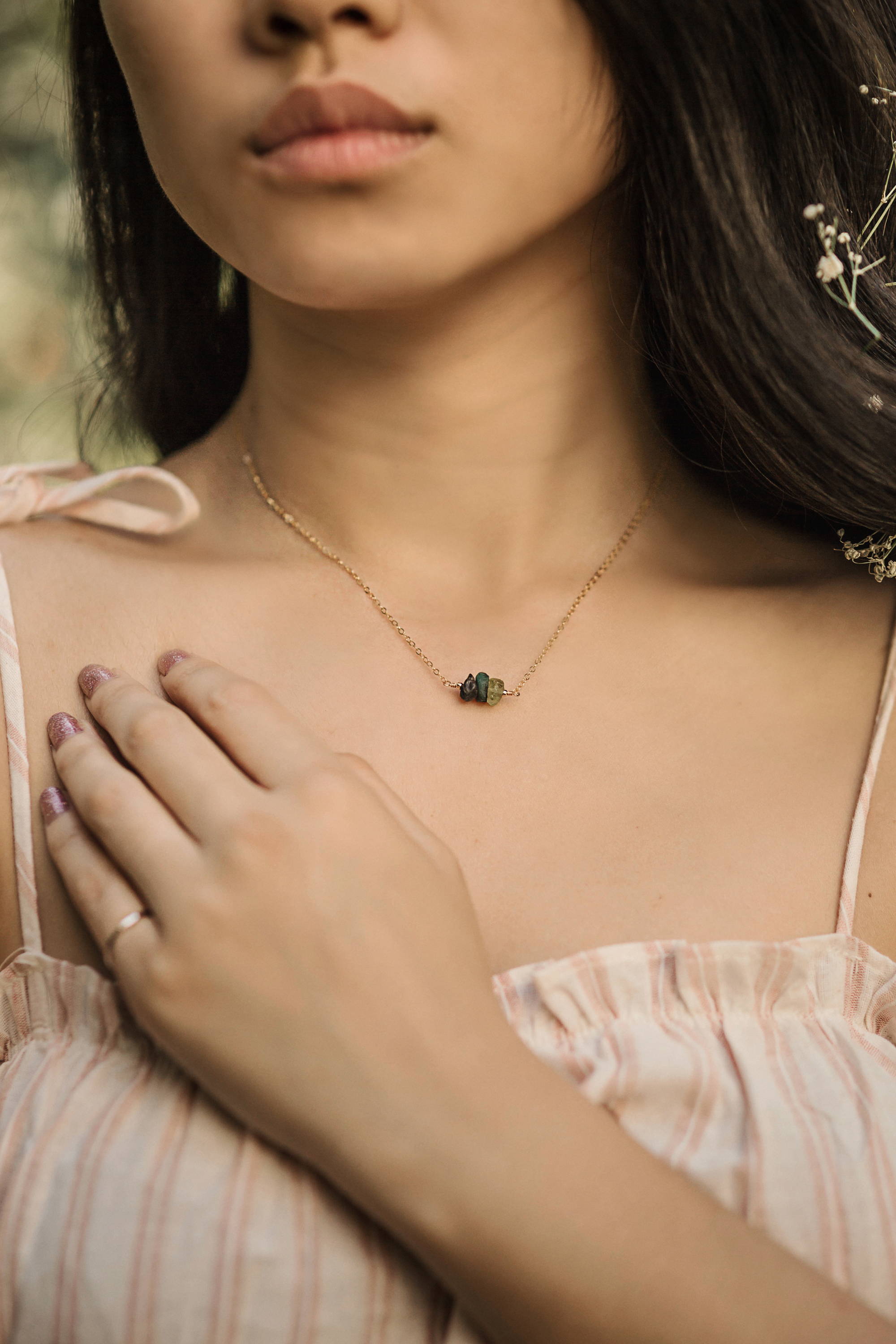 ---