Customizing Raw Birthstone Jewelry

Jewelry that symbolizes your favorite people helps you feel connected whether they are near or far.
Using our customizing tools, you can easily design your own birthstone jewelry to wear every day as a reminder of what means the most to you.
Scroll down for step-by-step instructions and FAQ, or hit "get started" to begin.

Nickel Free

Cleans easily

Made with partially recycled silver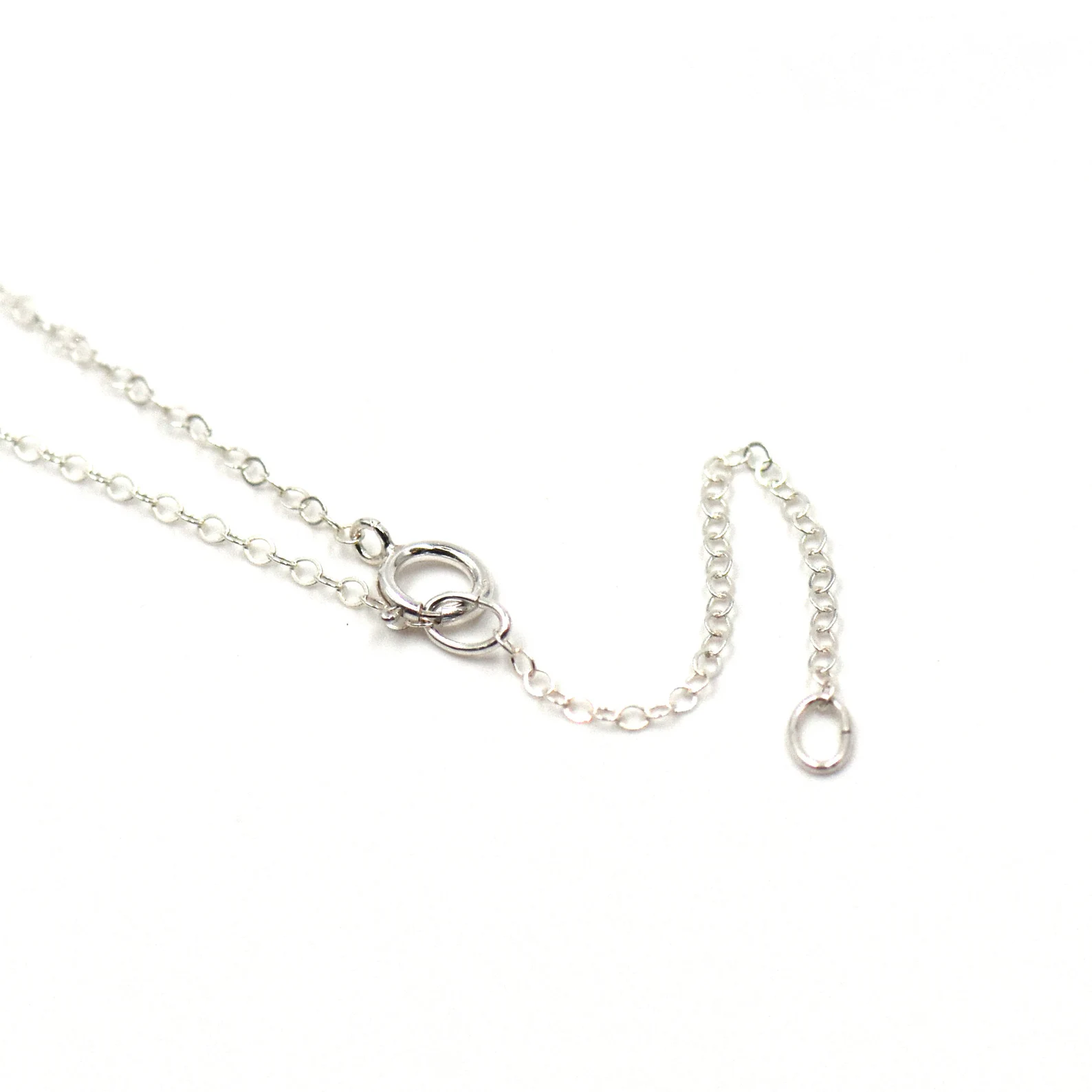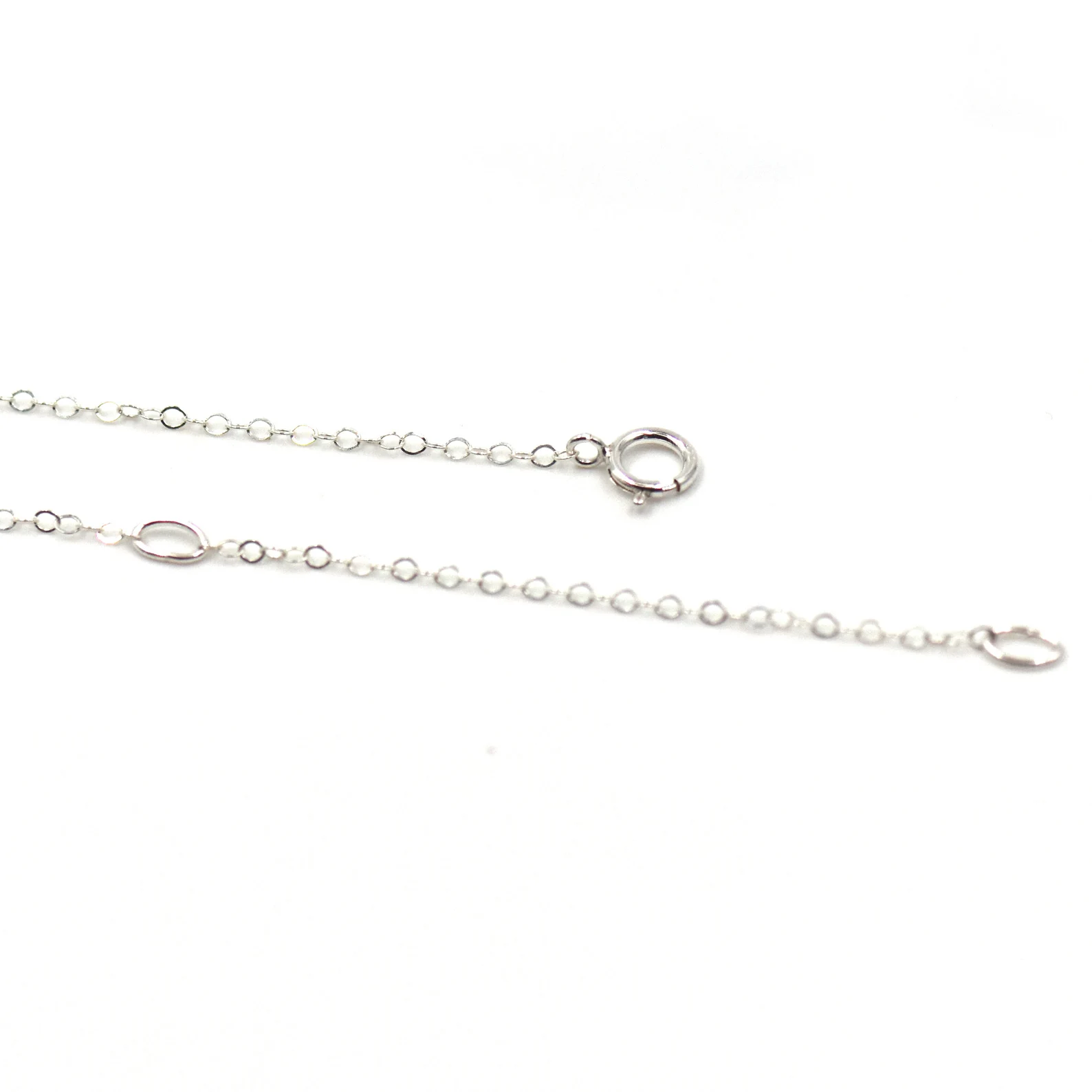 We make each chain to your desired length.
We created an adjustable option that can be worn at two lengths. For example, if you choose our most popular option, the 16-18" necklace, you will be able to wear it at 16" or 18" by choosing which ring you attach the clasp to.
This adjustable option means you'll get even more wear out of your piece and be able to easily layer it with other favorites.
If you want a custom length or non-adjustable option, simply send us a message.
Choose your raw birthstones
You have the option of choosing your stone order. This is a great option if you want them arranged in a birth order. Otherwise, we will arrange the stones in whatever way we think looks amazing.
Using the dropdown menu, select the number and name of each birthstone you want.
Be sure to browse all the photos for examples. Some months have two stone choices!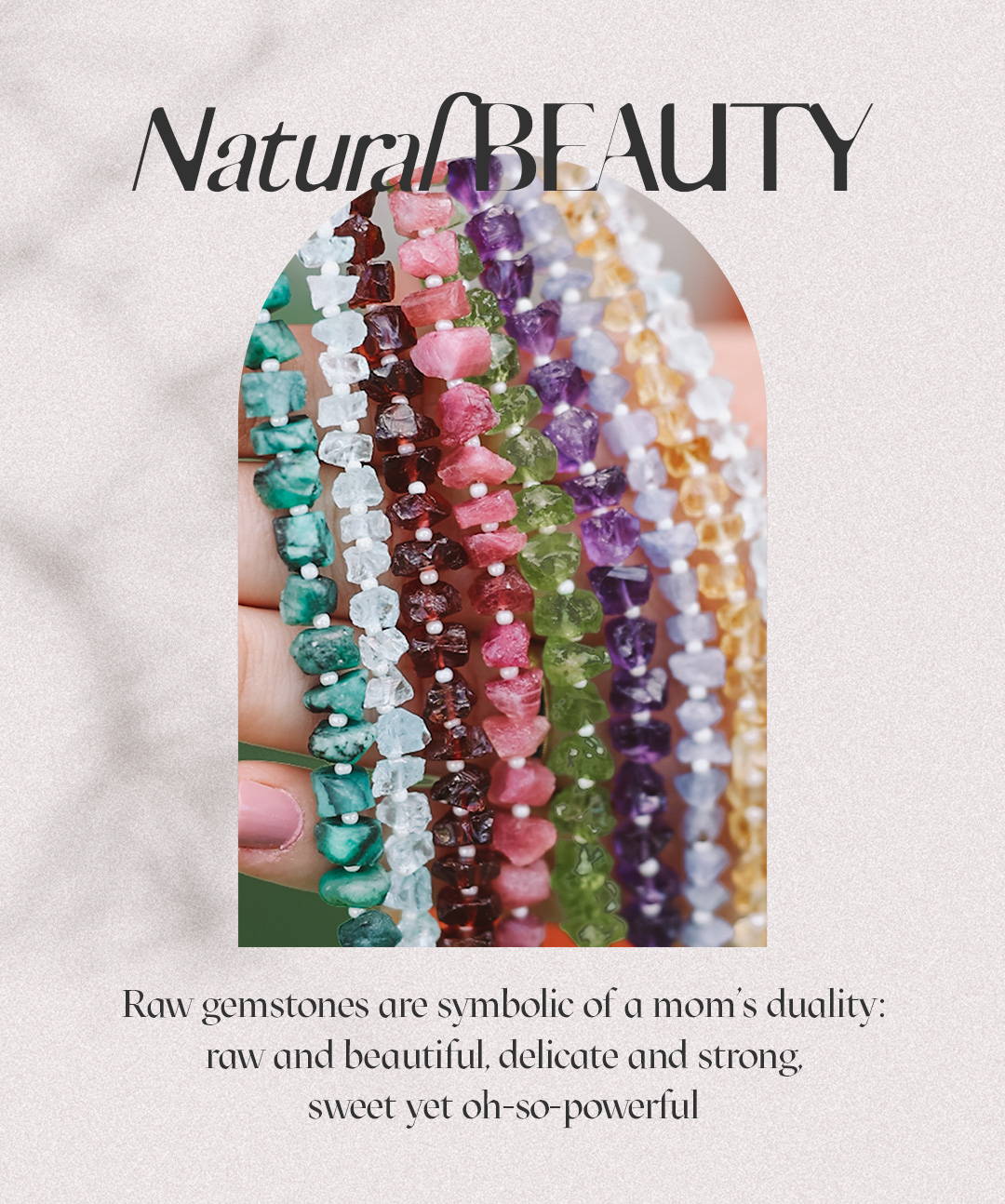 Birthstone jewelry is a touching gift for any mom, grandmother, or expecting mom. It also makes a thoughtful gift for blended family members, best friends, bridal parties, or a celebration of life. We've even made pieces that celebrate the fur babies of the family.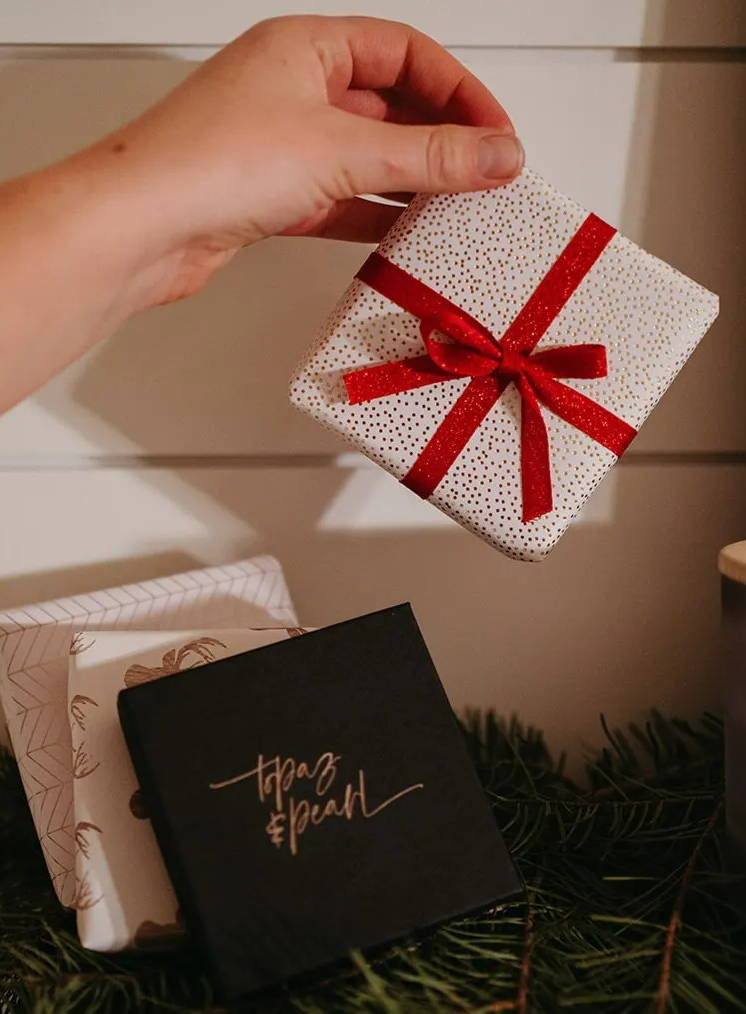 We know that gifts delivered in a special way make a bigger impact. You can feel confident sending Topaz & Pearl jewelry directly to your loved one. They will love opening it!
Our personalized jewelry is beautifully packaged. We hand-stamp the name of each birthstone on a card for the wearer to keep and enjoy.
Standard packaging includes an engraved jewelry box, or upgrade to premium wrap for an extra-special experience.
Don't forget to include a gift message so they know who to thank!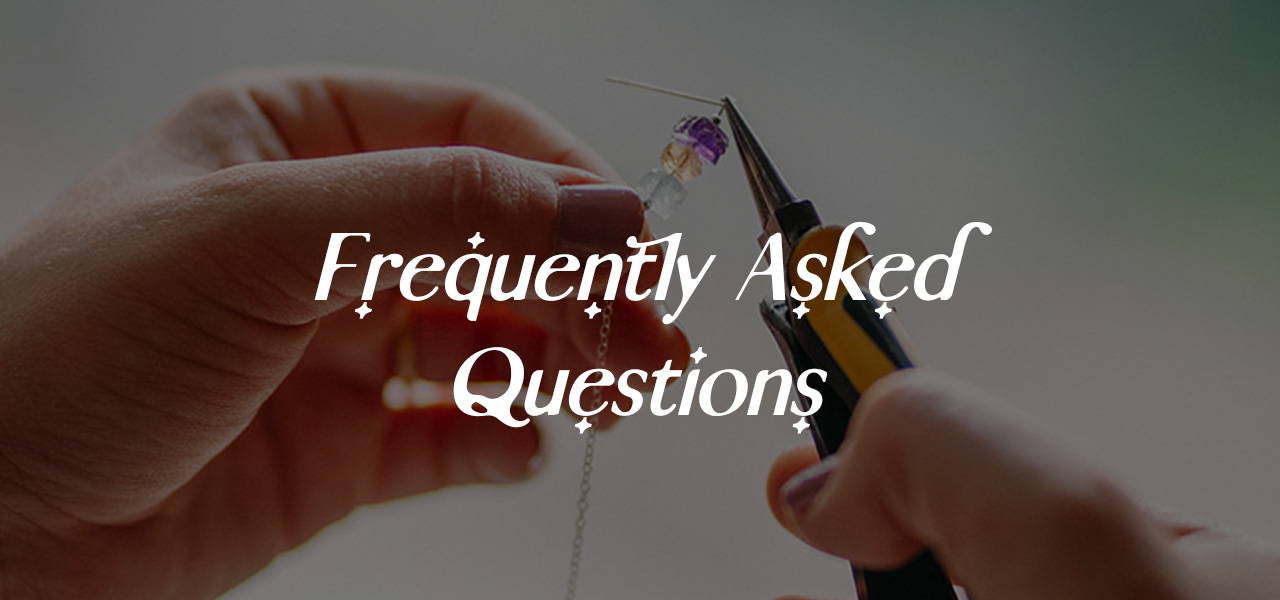 After I order, how long does it take to receive?
Our standard order processing time is 2-5 business days, before shipping. During times of sale, promotion, or holidays, this can increase. Check the banner at the top of the site for current order times and holiday order deadlines. Shipping transit time will depend on the method chosen at checkout.
If I have more children, can I add a gemstone?
Absolutely! You can read more about that and purchase that upgrade here.
Can I wear it in the shower? Are there any special care instructions for raw stones?
Some lighter and porous gemstones like moonstone, topaz, and rose quartz can darken or lose their luster when exposed to chemicals and soaps. Prolonged sun exposure can also cause gemstones to fade.
Other than that, raw gemstones are very low maintenance.and dont requre special treatment.
I want a customization that I don't see here, can you do it?
We'd love to create the perfect piece for you. Simply use the contact form to tell us more about what you're looking for.
Browse through some examples of our handcrafted raw birthstone jewelry: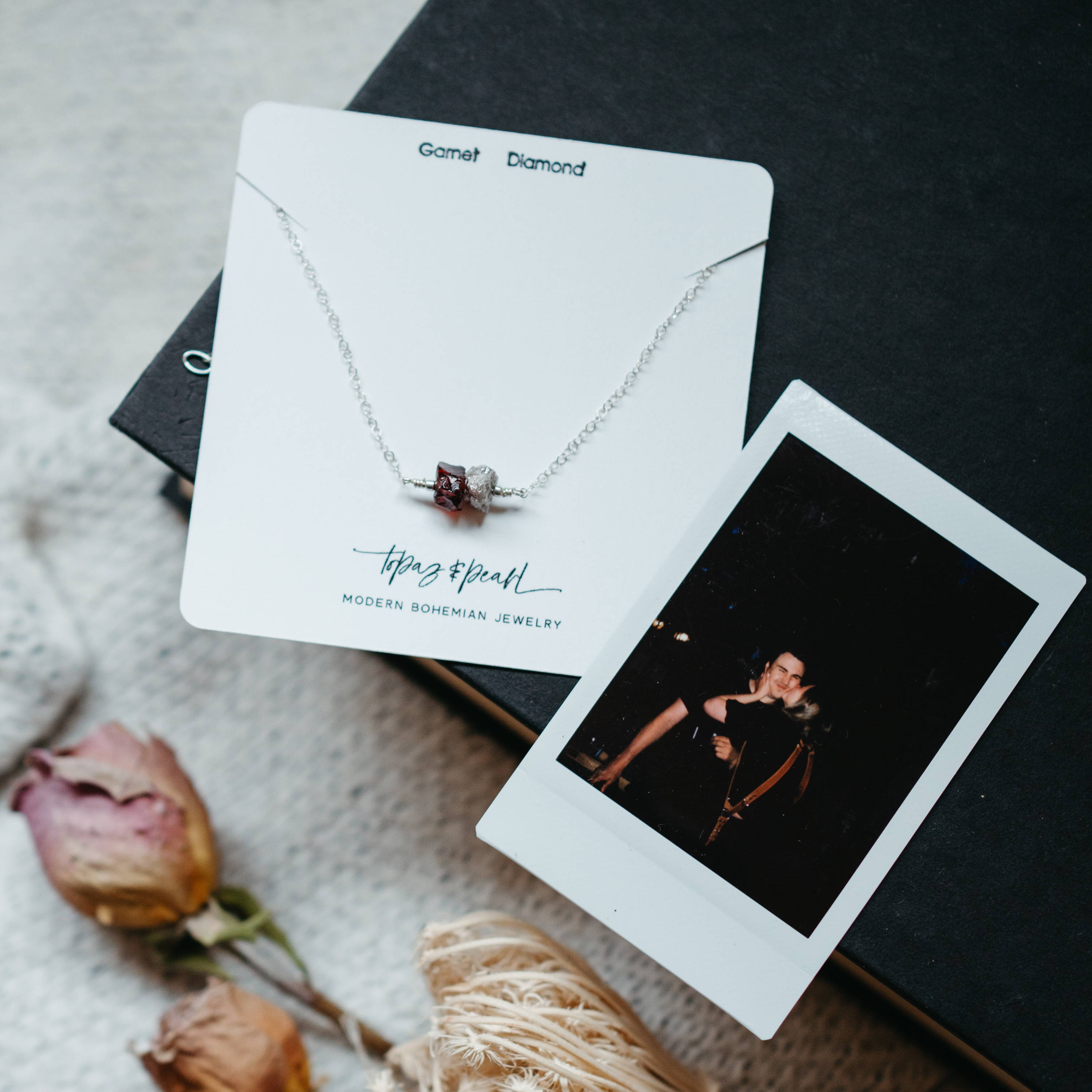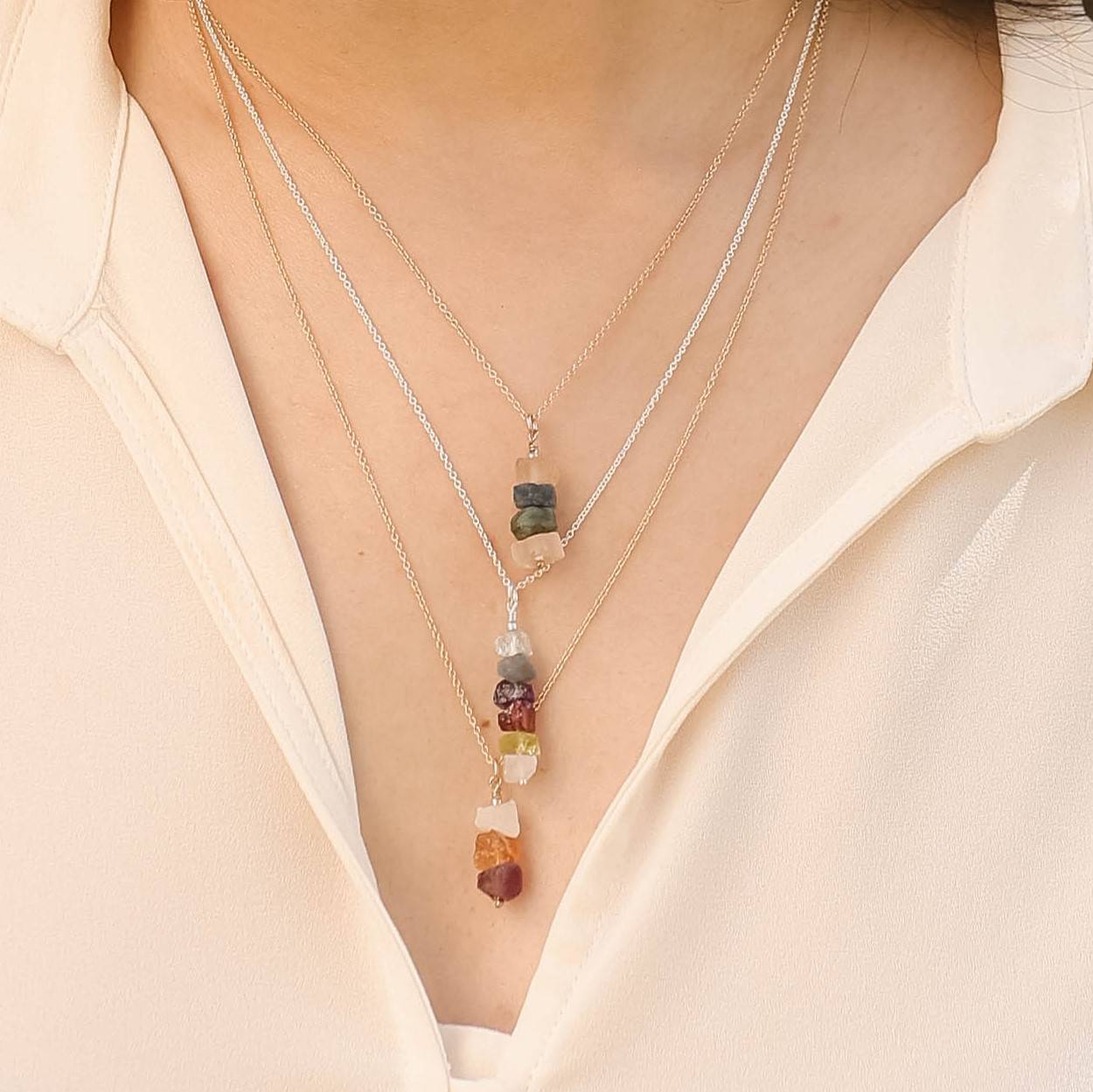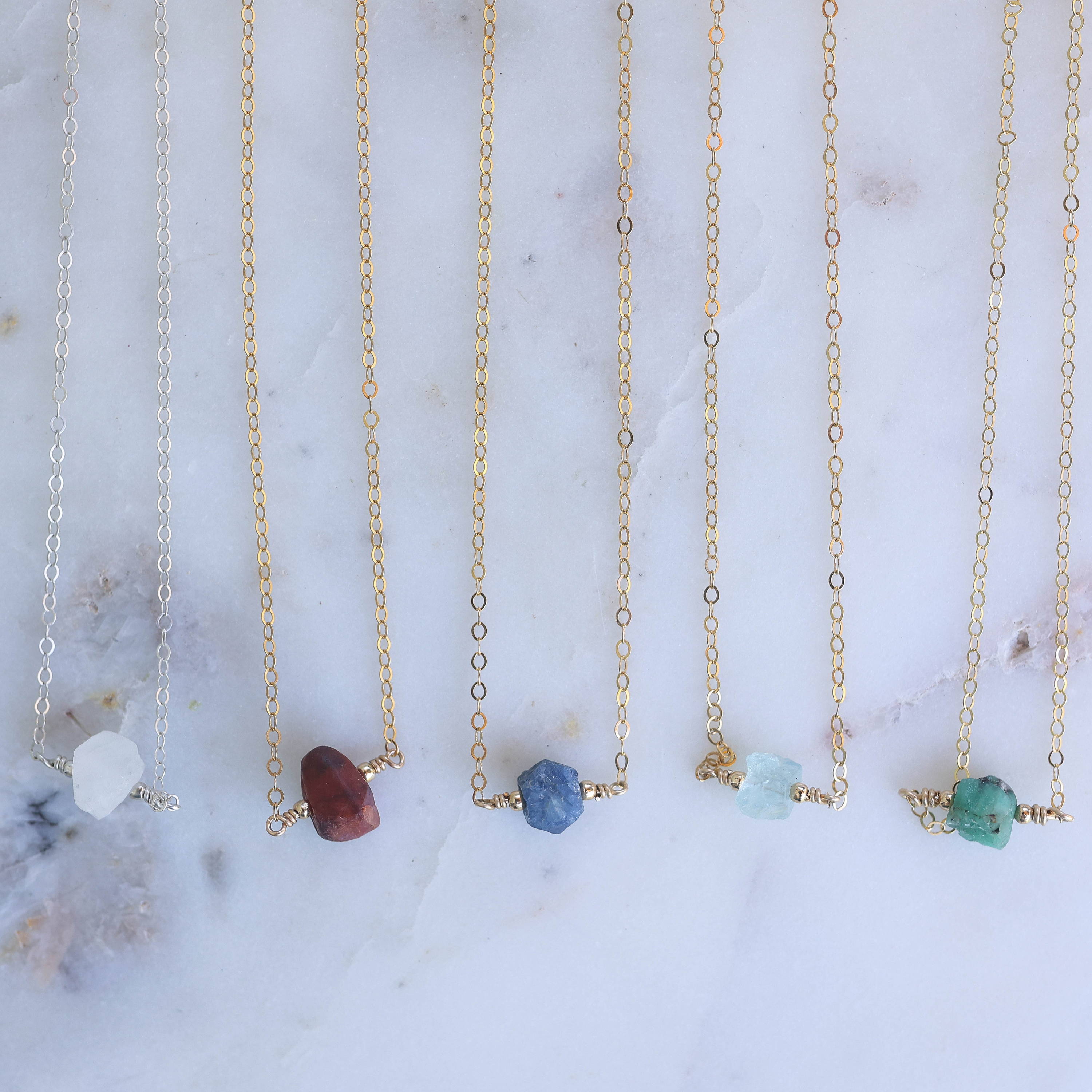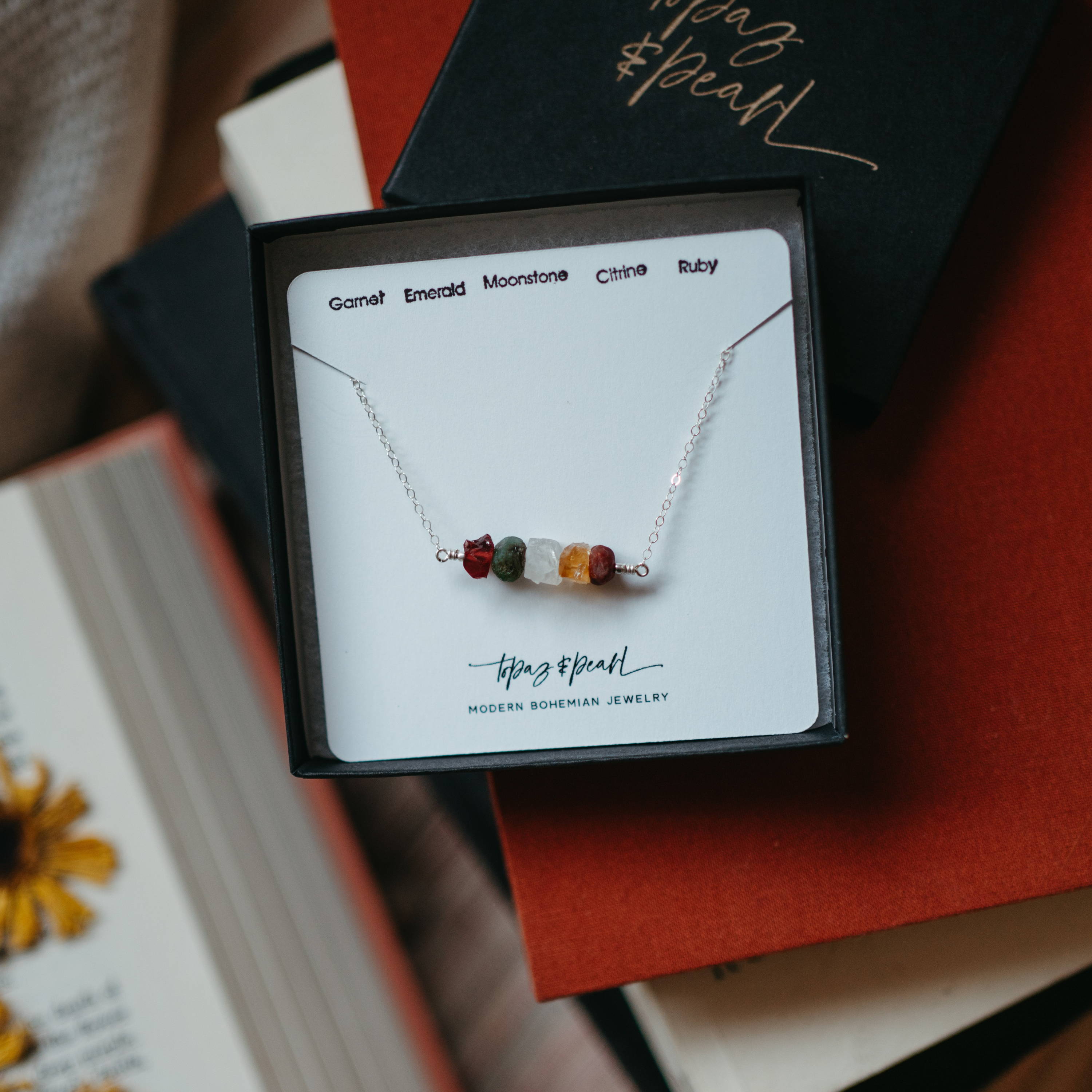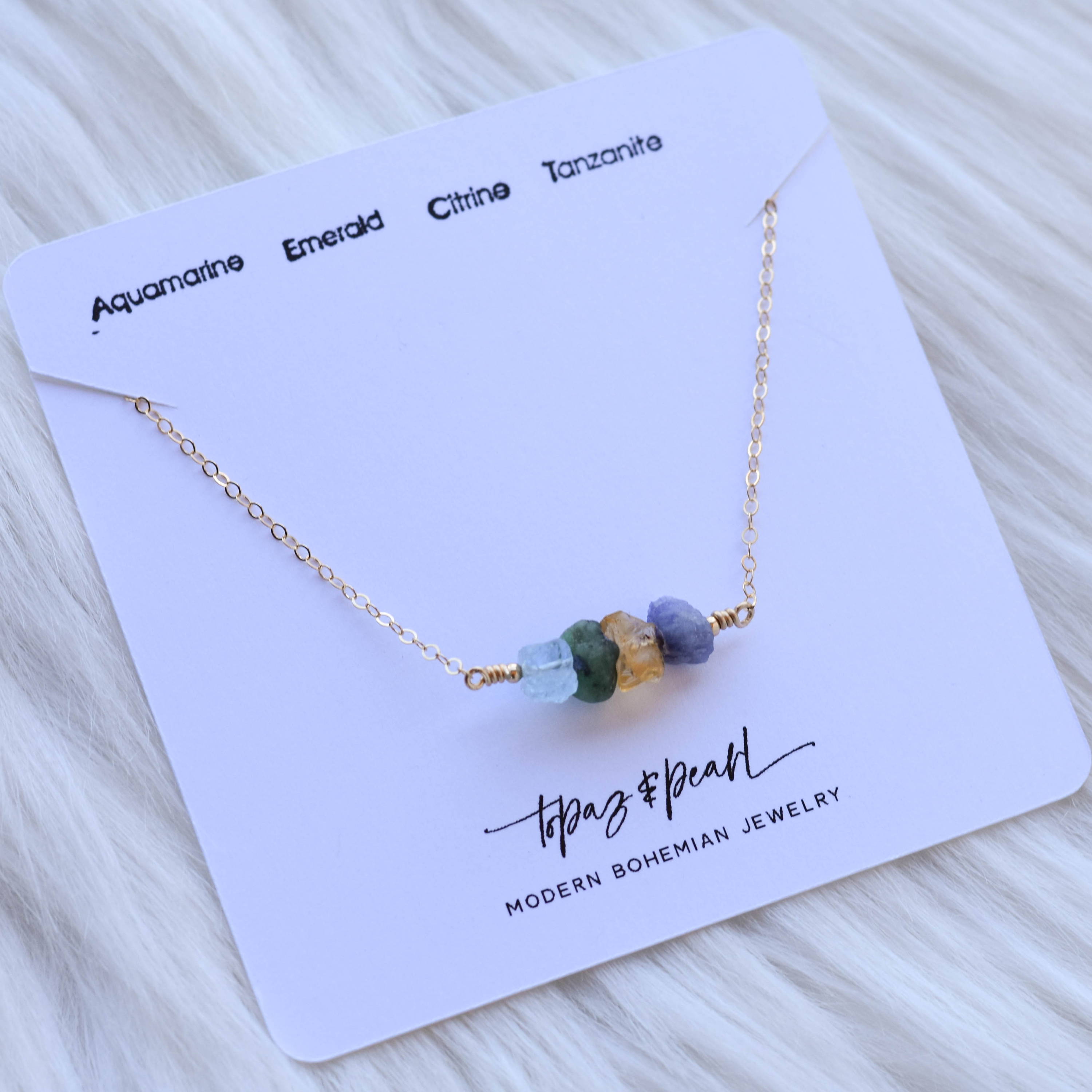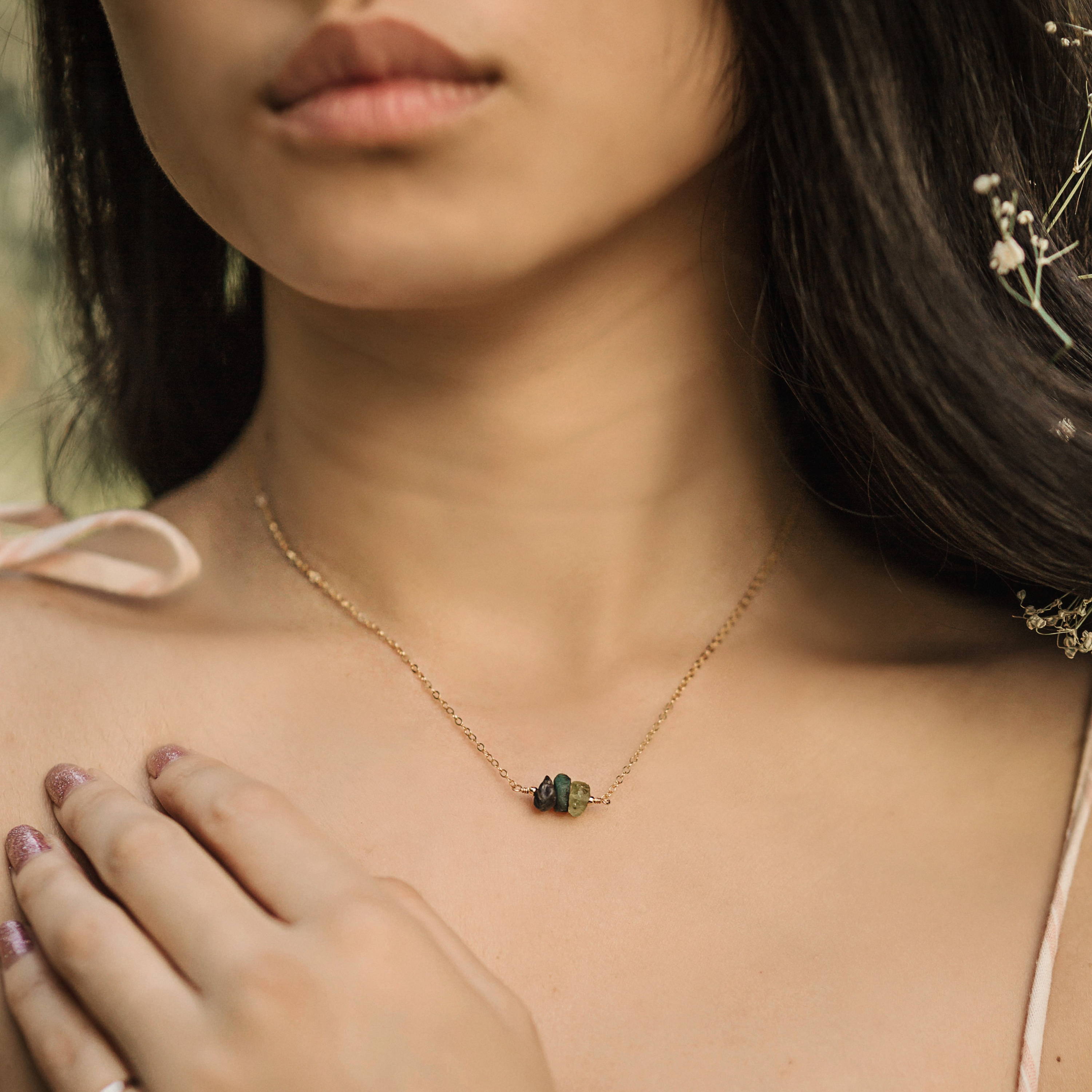 Jewelry that truly reflects you
The woman who kissed every scraped knee, recorded every dance recital, and was your biggest fan during your awkward phase deserves the world.
Give her a gift that symbolizes her milestones and reminds her just how powerful and loved she is.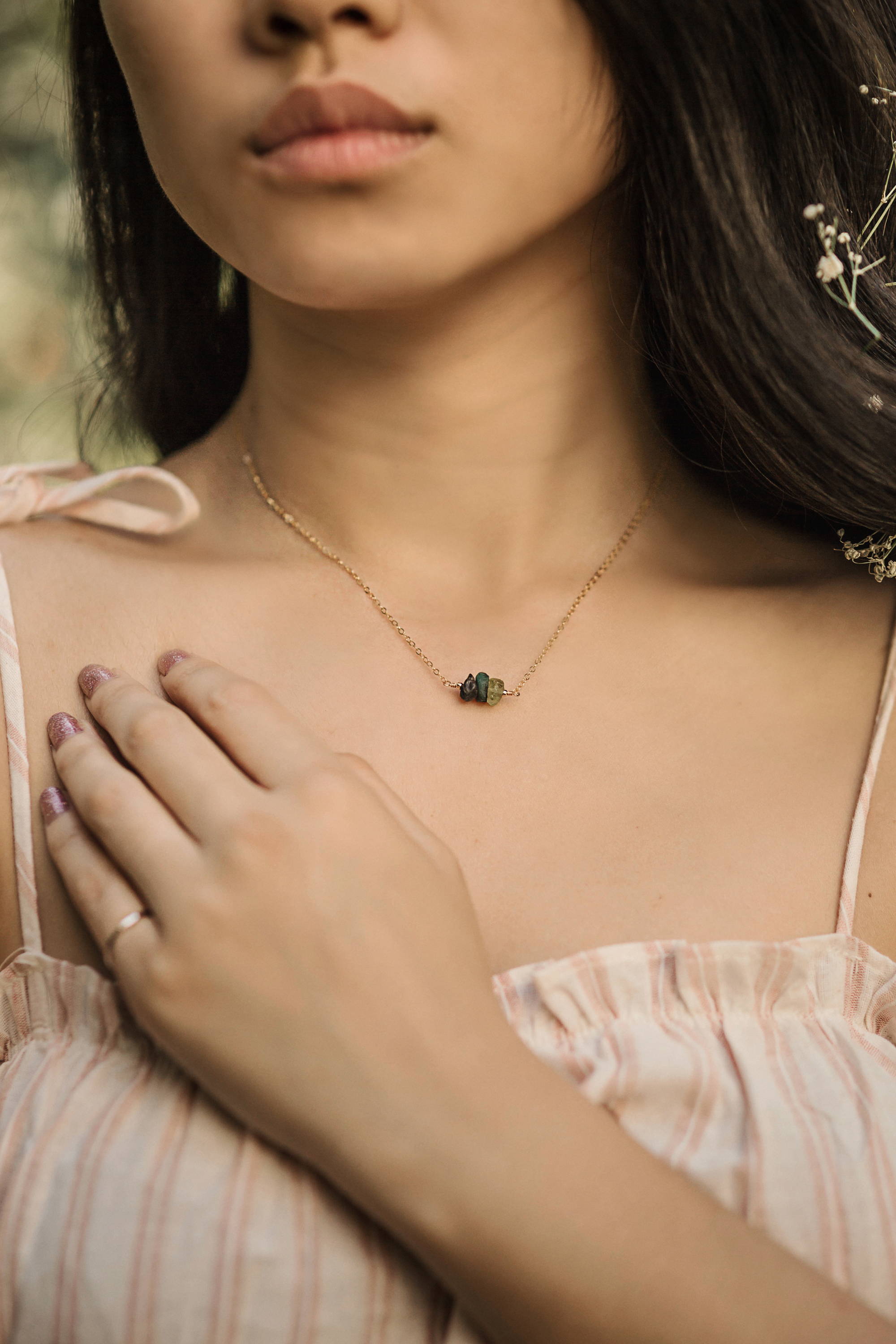 ---